The Complete Yacht Security Handbook is based on thoroughly researched facts about piracy and other criminal activities against cruising yachts.
More than 250 attacks on yachts world-wide were analyzed to give you a sound basis for your routing decisions, invests and preparations. These included simple cases of outboard theft, burglary, robbery assault and murder.
Key facts about piracy: some major findings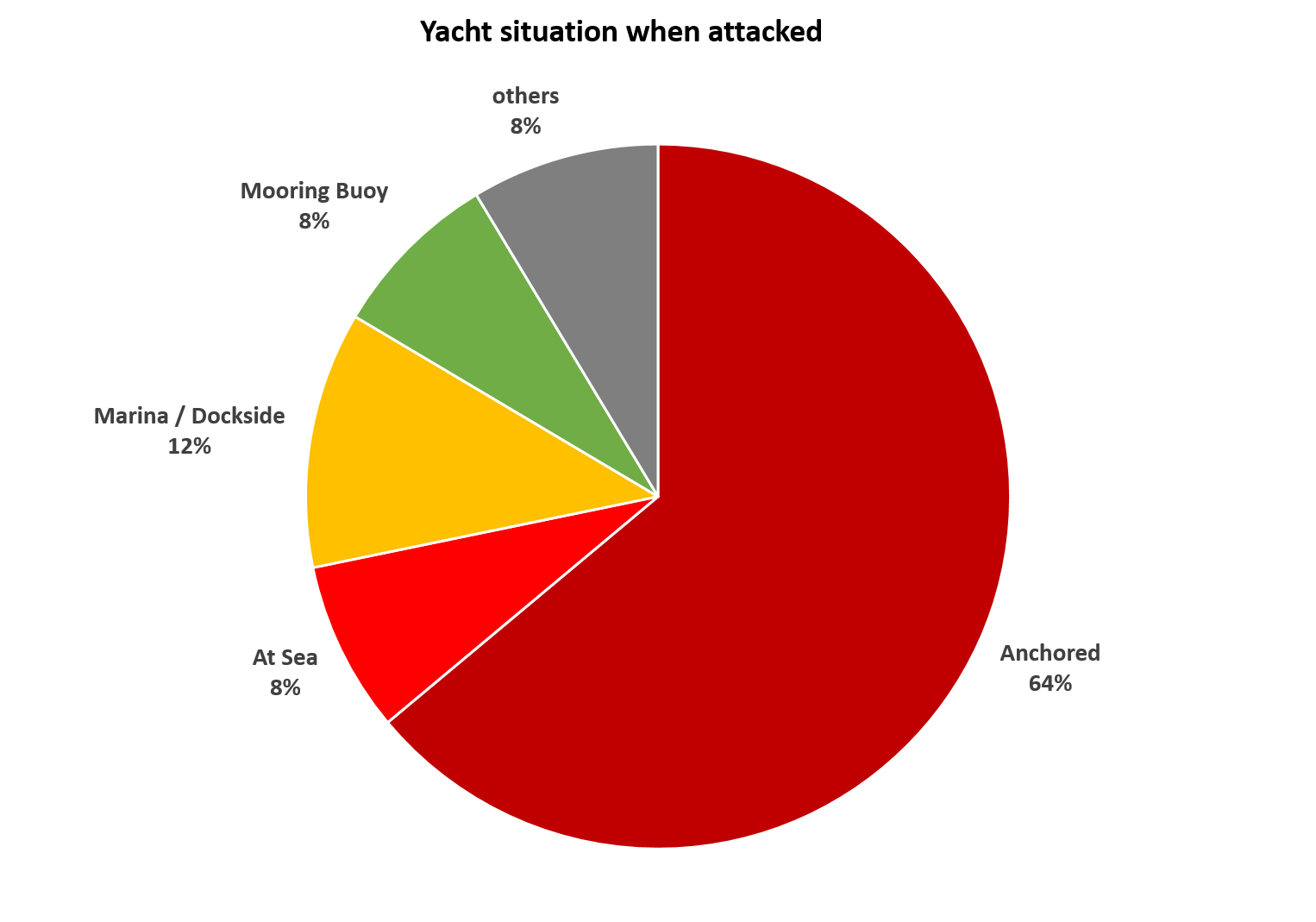 Just about 7% of the 257 revieved incidents were actually true acts of piracy. By definition, these are situations in which cruisers were approached and sometimes boarded in international waters. In contrast, most attacks were categorized as "normal" crimes against yachts and their crews.
Most attacks were reported from yachts either anchored or moored. Not surprising, as skippers love to drop their hooks in solitude.  At the same time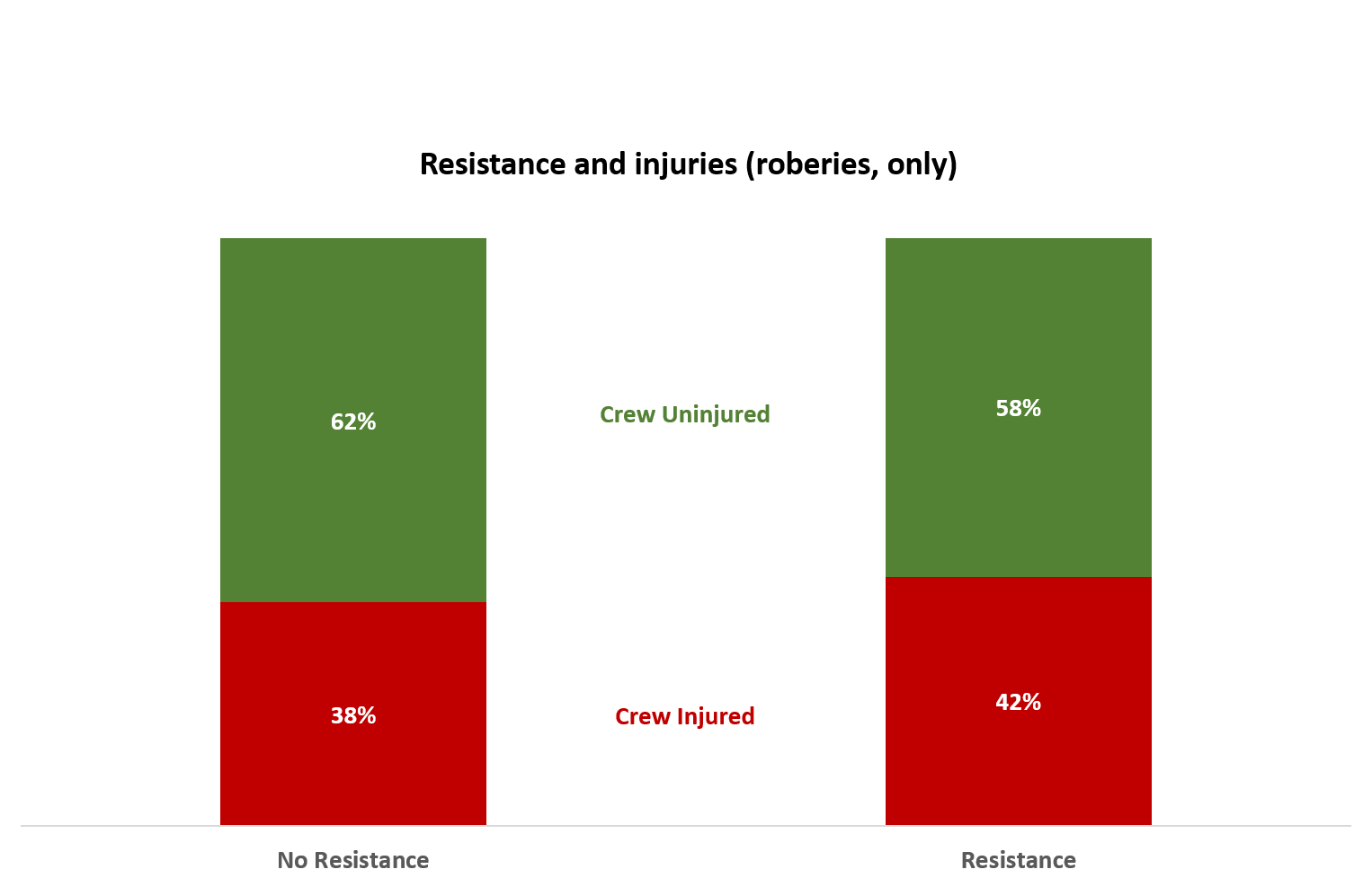 even managed mooring fields lack the security infrastructure of a well managed marina.
Some astonishing findings from the fact base: Who would have thought, that resisting robbers would not lead to a largely increased chance of injury for the defending crew? Sadly enough, many submissive crew members are experiencing violence by robbers as the criminals use force to maintain submission or to extract information about valuables from a passive group of victims.
More surprising, resistance was not futile in many of the analyzed attacks. Especially in cases where skipper or crew confronted the pirates with the element of initiative, they were able to thwart the attack without a considerable risk of injury for themselves.
The findings are cross-checked against the latest scientific research on armed attacks; interviews with security specialists and skippers that lived through confrontations were integrated to put reliable, real-life tactics at your fingertips.
A large variety of both marketed and improvised security equipment to improve your security was researched, tested and rated by the author to point you to the relevant items and avoid unnecessary investments.
All recomended preparations and tactics in this book are based on facts, researched specifically for yacht skippers.
Let's put an end to story-telling and hearsay evidence as the basis for your security decisions.